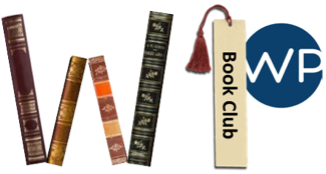 We're excited to announce the official launch of the WP Book+ Club with our first selection: The Three Chairs by Dr. Karyn Gordon. In it, Dr. Karyn provides a proven framework to transform anyone's ability to lead others. Discover tools you can easily apply at work and home that get results for everyone from CEOs to students. See yourself more clearly, engage more deeply with those around you, and equip yourself to be a confident great leader.
We all want to be great leaders who are confident, productive, and highly energized. But if you don't learn foundational leadership skills, research shows you will face problems with communication, performance, engagement, and employee retention. The stakes are high.
Buy online as kindle, paperback or hardcover or borrow from your regional library.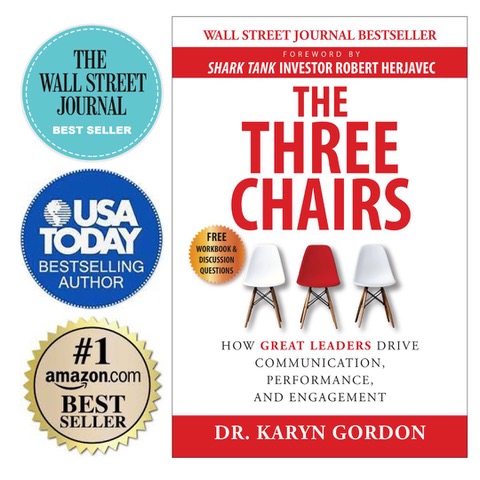 Dr. Karyn Gordon is the CEO and co-founder of DK Leadership, a global leadership coaching company that has helped over half million people including Fortune 500 executives, family businesses and entrepreneurs. She has a Doctorate in Marriage and Family Counselling with additional certifications in leadership, EQ, wellness, and career direction. A media personality, she has consulted for Good Morning America, Forbes, The New York Times, and Cityline.
Watch Dr. Karyn's TedxTalk, her appearances on the Motivated to Lead podcast and Live with Kelly & Mark!
Nominated for the 2021 RBC Canadian Women Entrepreneur Award, Dr. Karyn has spent over 20 years teaching more than 500,000 people across 17 countries. Her unique approach, based on the 5 Leadership EQ Skills™, will show you how to:
Identify great leadership: Understand the most essential attitudes in yourself and others
Master communication: Give and receive feedback to drive team accountability
Enhance proper goal setting: Build a confident mindset and alignment on key objectives
Improve decision-making: Drive performance, time-management and delegation
Reduce stress and anxiety: Increase wellness and reduce burnout
Increase employee engagement: Boost retention and build a better workplace culture
As a co-created club, we value your perspective. Let us know what resonates with you or what you think of this selection.