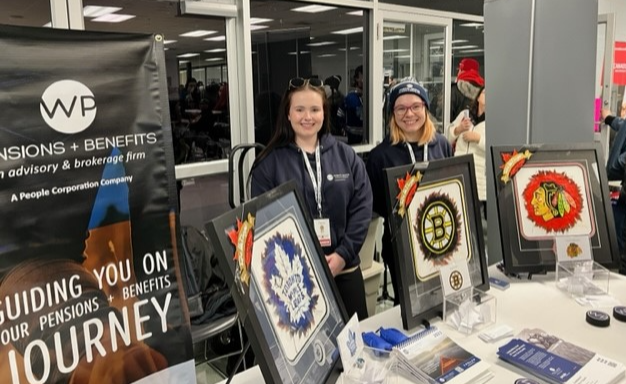 Today we're connecting with you about key additions to our WP team.
Firstly, Terri-Lyn Dean. Known as "Terri" or "TL", she joined our team a short while ago. Terri came from an entirely different industry than pensions and benefits but her CV spoke volumes to us. After an initial interview, we sensed something quite strong about Terri. We offered her a position and she accepted! She's principally responsible for front-line client communication, involved with client scheduling, and a host of other responsibilities. As well, she's in a support role to Luisa Helling, helping members who leave pensions. Please welcome Terri!
As well, Cynthia Holder. Cindy joined our team this March as a Pension Consultant and will also be supporting duties at People Corporation, our parent company. She's not new to the pension industry and arrives at WP after a 14-year career at Manulife where her most recent role was as a Client Relationship Executive. Cindy brings her wealth of pension and client relationship knowledge to our team and to you. We're so excited Cindy has joined our WP family – please welcome her!
For your convenience, you can download this WP Staff Directory outlining general roles and responsibilities. Please connect with us if you have questions, concerns, or feedback – we welcome all.